Naperville SEO Expert Services
Chicago Website Design and SEO Company is an expert in SEO providing businesses with top of the line Naperville SEO services.  We can help you dominate the western suburb of Chicago and the surrounding areas.
Search Engine Optimization makes your website work for you. As a company, we work with local and large business to improve online reputation, bring in more customers, and create content that keeps your website thriving for years to come.
Building a website without optimization is like erecting a billboard deep in the forest preserves; no one will see it! ~ CEO Jack Lombardi 
Not only do we offer Search Engine Optimization to Naperville businesses, we also offer SEM Search Engine Marketing making us stand out as the most complete SEO firms in Naperville. In addition to researching your niche, we will find highly profitable keywords and marketing techniques to generate qualified traffic for your business website.
Why you want your business to rank on Google, Yelp, Yahoo and Bing in Naperville searches.
Naperville, a suburb of Chicago is home to more than 147,122 (2016) people and is one of the safest cities in the United States. When you have an area   These factors make Naperville a great place to open a business and thrive. Is your business on the Riverwalk or downtown, our SEO services will help prospective customers find your business. 
Let's Make Your Business Website #1 in Naperville!
Get a responsive, high traffic website rewarded by Google
Get found online for what you do, increase your exposure
Grow your brand and improve your bottom line
Receive expert website consulting services from a Naperville SEO experts
Get more leads, more customers and more revenue
Outperform competitors online
Free 21-point SEO audit checking against our proven SEO strategies.
Get your free local SEO audit report.
Includes: 30-minute web consultation.
Why Choose Us as Your Naperville SEO Agency?
Our Naperville SEO expert services have put businesses on the front pages of Google searches, and not only the front page, but the top; Naperville is the wealthiest city in the Midwest and the eleventh wealthiest in the nation and ranked among the nation's safest cities by USAToday and Business Insider  making Naperville ideal for business.
Our current clients have access to our 5 star customer service with monthly reports and continual communication. Read our client reviews to hear directly from our clients about how our Naperville SEO services work for them. Some of our success stories include placing businesses on the front page of Google searches, number one in competitive keyword searches, and maintaining SEO high ranking positions since 2010.
Can I have More Than One Business Website for my Illinois business?
The short answer is yes! We work with local Naperville businesses as well as nationwide companies. As an SEO agency and top SEO company, we are able to take your online presence to the next level. If your company does business in a few different cities, we are able to create websites specifically catering to bringing in those customers. With a Naperville SEO expert at your side your business can soar past competitors and continue growing your brand.
As a Naperville SEO Agency, we Offer SEO Services that Best Fit Your Company
No matter a company's size or industry, we offer SEO services that will best serve your business. We will design and optimize your website according to keywords that are most effective in gaining new leads, customers, and ultimately create more revenue.
We Proudly Serve Naperville, IL.
Get Your Free Estimate
We build websites and help rank websites on page #1.
Our services are 90% hands-off, allowing you to run your business, not worry about your website and web marketing.
Need to get the ball rolling quicker? Call (312) 448-8310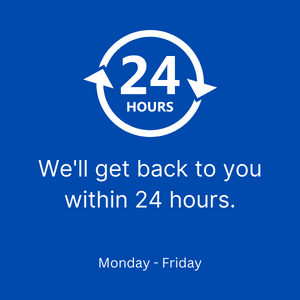 partner with a leader and dominate online searches
Stop letting your competition get all the leads
Need to get the ball rolling ?