Attorney Website Design And SEO Services for Law firms
We specialize in driving qualified leads to law firms.
Today, most people depend on the internet for any type of information. In most cases, people use search engines to find products and services near them. With this in mind, it is important to have an online presence for more business. As a lawyer, you need a professional website to market your services. CWDSC is a professional web marketing company with years of experience in law firm SEO and search marketing. Our business is all about making sure your law firm has a strong online presence and a complete 'buyer journey' well before you get on the phone with the prospect.
When you search for a product or a service online, what do you do? You probably used Google, Yahoo, or Bing. After your search, you will choose the first business listing to call on the result page. Well, our law firm SEO will position your firm in the 3-pack, right where you would look if you were seeking an attorney in your local area. In short, we will make sure your law website is the first listing your target audience will see.
A few questions…
How is your online reputation?
– No worries, we can help you grow your review profile.
When a prospect calls, how long does it take to answer the call?
– After 3 rings, 92% of callers hang up.  We can help get your phones answered by the second ring.
When a prospect calls or emails, do you send them to your calendar or have a follow-up?
– Our attorney friendly CRM will help you track prospects and automatically follow-up if they miss an appointment.
Do you offer Zoom consultations with an option to pay?
– We can help get your firm with the times.
Book An Appointment
to learn what CWDSC can do for our law firm
Below are legal niches we are familiar with but not limited to:
Bankruptcy Attorneys
Civil Litigation Attorneys
Corporate Attorneys
Criminal Defense Attorneys
Digital Media & Internet Attorneys
Employment & Labor Attorneys
Entertainment Attorneys
Estate Planning Attorneys
Family Attorneys
Finance & Securities Attorneys
Immigration Attorneys
Intellectual Property Attorneys
Legal Malpractice Attorneys
Mergers & Acquisitions Attorneys
Personal Injury Attorneys
Real Estate Attorneys
Tax Attorneys
Traffic Attorneys
Why Is Lawyer SEO Important?
When someone searches for a lawyer in their city or town, the firms that appear at the top of the search results will be most relevant to their search. What you should focus on is being the top website that your target audience chooses. This is where SEO comes in. Through different SEO techniques and strategies, we will help your law firm's website move up the ranks. The aim of these strategies is to make you visible to the people who matter to your firm.
Our SEO process includes the following:
Website analysis to understand how your law firm is doing online
Incorporating different website strategies to make you unique and separate your site from the crowd
When everything is implemented and working accordingly, you will start reaping the benefits of law SEO.
SEO is a long-term process and only starts showing solid results if you commit to the entire process. To be on the right path; it is important to work with experts who understand how to maneuver SEO techniques and strategies. If you are reading this, you are in the right place.
Important Elements In Attorney Website Services
Most people think that SEO is only about the incorporation of relevant keywords in a website's content. Though keywords are important, there are other processes that are included in professional SEO services:
Website optimization: This includes things such as headers, images, title tags, meta attributions, URL, content and many others.
Navigation: This includes making sure that your website is user-friendly. Users want a website where they can easily find what they are looking for with just a few clicks. Complications will only see them leave and this is not healthy for your attorney website.
Content: We will regularly update your website with relevant content that is informative to your visitors. You need to incorporate keywords naturally into the content.
Backlinks: When search engines are crawling a reputable website and it sends them to yours through links, you get better ranking.
Your website will be more visible when these techniques work together. Increased visibility means increased traffic and possible improvement of conversion rates.
Attorney Website Analysis
Before we begin the implementation of SEO techniques, we will have a look at your website's performance. This will give us a better picture of what to concentrate on when optimizing your site. Navigability is one of the most important elements of your site. A website that is well-structured is easy for search engine crawlers to navigate and user-friendly. The following are some of the elements we address when analyzing your website:
Eliminating 400 errors and dead ends
Analyzing the organization of content
Links such as backlinks, internal links, and external links.
Revising your website word count to make sure you come out as an authoritative website
The analysis is all about the quality and quantity. Your website should be useful to your audience because most people want detailed information about a product or services before they buy. On the other hand, search engines reword resourceful websites with better ranking. A Lawyer website with over 20,000 words of informative content will rank better than a site with just two 500 word articles.
Key Performance Indicators
It is important to measure the performance of your website to understand what is working and what is not. Key Performance Indicators will help in the analysis of your law firm internet marketing strategies. The most important elements here include:
Identifying your strategies
Using helpful tools such as Keyword Planner, SEMrush, Google Analytics, and AHREFS.
Link Analysis to make sure that all links are working and useful to the website.
On-site And Off-site Attorney Website SEO
On-site SEO refers to all optimization techniques and strategies that take place on your website. This is both back end and front end. Off-site Law SEO refers to techniques that are geared towards optimizing your website but have nothing to do with changes on the actual website.
On-site SEO For Lawyers
On-site optimization is a collection of different techniques that work together to give your website high ranking. These techniques are aimed at making your website attractive to users and worth ranking by search engines. The processes include creating the right content for your audience and including relevant keywords in the content. The following are the main elements:
Keyword research and selection
Optimizing website structure
Headings
Title tags
Meta-description
Customized website content
Addition of Google Analytics
Sitemap and Google Search Console
On-site website security and load Speed
Creating an effective call to action
Why Is Useful Content Important?
There are many elements involved in optimizing an attorney website. However, all these elements will be meaningless if there is no content. Just like using fancy plates will not improve bad food, a great website design will not save it from bad content or lack of it. Website content is the main reason people will visit your website and search engines will index it. Search engines work for the website user and will only give them sites they think are useful to the user.
The content you have on your website should be accurate, factual, relevant, and most importantly, interesting to the target audience. Think about the information people looking for your attorney services will find useful. This is why it is important to work with a reputable SEO company that understands the content aspect of law SEO services. Chicago Website Design SEO Company has what it takes to provide content that will attract clients and convince them to choose your law firm.
Addressing The Lawyer Advertising Ethics and SEO Content For A Law Firm
All your marketing efforts should work together to put your website in front of people looking for your services. There are statutes that govern the advertisements of attorney services. This means that as you market your law firm using your website; it is important that you follow these rules. Our experts will make sure that your marketing strategies will never be deceitful, offensive, or misleading in any way. Being deceitful will land your law firm on the list of disreputable law firms and might come with legal implications.
Tip: The following are the most important elements to avoid when marketing your law firm:
You should never give potential clients a guaranteed outcome
Never say you are an expert without being approved and certified by the state bar.
You should stay away from any misleading information
Local SEO vs. Global SEO
Local law firm SEO involves optimizing your website for a local audience. This means targeting people in your local area who are interested in your services. This could be an estate, town, city or state. On the other hand, if you are interested in global engagement, you might want to add a few techniques that put your website in front of the world. Our experts are experienced enough to work around these SEO techniques and make sure your law firm reaches its target audience.
Social Media Integration And Management
Most of your target audiences are on social media platforms. Well, it makes business sense to be where they are for better connections. You will have a chance to convert your audience into clients and connect with current and new clients. Some of the platforms we will help you with include Facebook, YouTube, Instagram, and LinkedIn.
Professional Attorney Website SEO
We are a professional company with years of experience in providing high-quality SEO services. Our experts will work with you to make sure that your Lawyer website is highly ranked and optimized for the right keywords. We will not promise fast results but we will deliver solid results that will see you get more clients.
Our professional attorney SEO services cover the following:
Bankruptcy Attorneys
Civil Litigation Attorneys
Corporate Attorneys
Criminal Defense Attorneys
Digital Media & Internet Attorneys
Employment & Labor Attorneys
Entertainment Attorneys
Estate Planning Attorneys
Family Attorneys
Finance & Securities Attorneys
Immigration Attorneys
Intellectual Property Attorneys
Legal Malpractice Attorneys
Mergers & Acquisitions Attorneys
Personal Injury Attorneys
Real Estate Attorneys
Tax Attorneys
Traffic Attorneys
partner with a leader and dominate online searches
Stop letting your competition get all the leads
Need to get the ball rolling ?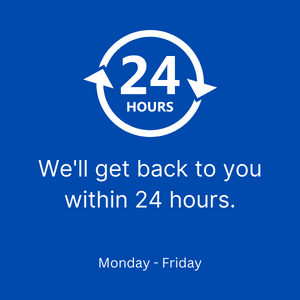 Get Your Free Estimate
We build websites and help rank websites on page #1.
Our services are 90% hands-off, allowing you to run your business, not worry about your website and web marketing.
Need to get the ball rolling quicker? Call (312) 448-8310