Contractor Web Design and SEO
We design three in one website designs for local and corporate construction companies. You can put your company in the hands of developers searching for you on their computers, cell phones, and tablets. Chicago Website Design and SEO Company gives contractors and construction companies a three-in-one website design.
Cellphones, tablets, and computer capable websites that put your company or service at the top of developers' lists. We create websites that make it easy for you and your customers to use, navigate, and get things done online. While well designed website is key, functionality is even more important which is why we are recommended by many of our clients.
CRM (Customer Relationship Management)
Choose us to design and create top performing websites for your construction company and receive:
A Company website with a professional URL
Design that mirrors your services and brand
Top of the line functioning website that is simple and easy to use
A three for one website design capable of being seen on computers, tablets, and smart phones devices.
Contactor Web Marketing: Case Study
Premier Kitchen & Bath Remodeling
Requests:
Client wanted to grow his business.
Client wanted a website that worked on desktop, tablet, and mobile.
Client wanted Google listing SEO, AdWords management, and Facebook Ad management.
Client wanted to automate leads so that he "wouldn't burn through leads."
Deliverables:
Revamped website (see above)
Google Ads converting 11 avg. appointments a week.
Facebook Ads converting 9 avg. appointments a week
Google business listing SEO 5 avg. appointments a week.  (highest converting)
CRM – System captures lead, books appointment, and reminds prospect of their upcoming appt. via text & email.
Turn around time:
Revamp 3-weeks to complete.
SEO to rank in Google Map Pack 4-weeks.
Ads to convert 2-weeks.
Let our web design experts build you something profitable! 
Call for a free consultation
(312)448-8310
Let's get started!
Complete the form below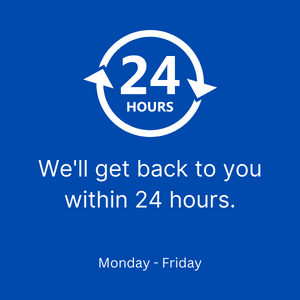 Contractor Marketing
In addition to 3 for 1 Website Design, we also provide additional services to make your website appear in online search results.
Reports – We offer report services with information on how your website is performing on the internet.
Search Engine Optimization – While we design websites, we also optimize them to appear in better positions on online searches. We use keyword searches to improve positions online and help contractors and construction companies become competitive in their markets.
Client Communication – to make your website perform at its best, we schedule an introductory 45 minute meeting over the phone. During the meeting, we can talk about budgets, your company, and what you want to see happen with your website.
Search Engine Marketing
While creating your website to attract potential clients and developers, we also perform SEM or Search Engine Marketing services. SEM adds additional copy, features, and online advertising to make your construction company rank with other businesses online. Marketing also creates messaging that builds brand and recognition for your business to clients not otherwise on your radar or in existing client bases.
Engaging Website Content
Finally, we use engaging content on website pages to inform clients about what makes your business and services stand out above the rest. Before choosing a contractor or construction service, employers and other companies may research information about local and larger companies online. By including engaging content and information about your business we are able to bring a larger Return on Investment from your website.
These services combined bring in more leads, customers, and business for construction companies and independent contractors while also giving your company room to grow.
Questions? See our FAQ section for answers and information about our top of the line services.
A few contractor markets we specialize in but not limited to.